Call Tracking Numbers are Better Than 800 Numbers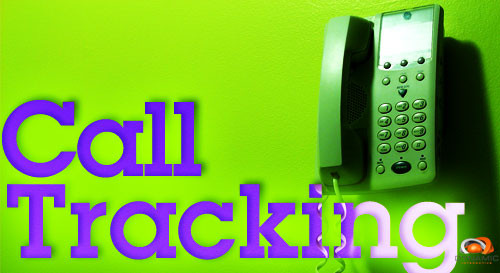 How a call tracking number is better than a regular 800 number is best answered with an explanation of how a tracking system works?  It is much more than counting the number of calls received and reducing the cost of each call. Tracking software is part of a very sophisticated marketing methodology that ties results directly to costs and gives advertising agencies and their client's accurate real-time campaign effectiveness figures to make marketing budgeting decisions. Regular 800 numbers can not accomplish a fraction of what one of these numbers does.
Phone call tracking numbers allow for tracking conversions of online contacts resulting from pay-per-click campaigns, entering a specific web address in a browser address box, clicking on a link from an associate site or any other SEO activity.  This is accomplished by the placement of a small amount of code that goes on every page that generates a different contact phone number that is linked to and logged with the keyword or marketing campaign session.  When the contact number is used it is funneled through the call tracking service and a record is created in a central database that correlates all the contact information to the keyword and advertising source before the call is forwarded on to the client's regular phone numbers.
Campaign level reports can be generated for review or can be integrated into analytics packages like Google Analytics or Omniture Site Catalyst.  This process tracks phone calls directly back to the specific online marketing campaign that generated the contact. Effectiveness of each line of marketing activity can be efficiently compiled without any additional human effort.  Ineffective marketing efforts can be identified and eliminated quickly.
Overstock.com, Drugstore.com, Nikon and eHarmony are just a few of the mainstream companies utilizing call tracking services to effectively manage their customer relationships and improve customer satisfaction when the consumer contacts call centers.  The same central database created by the marketing activities of the call tracking software can be accessed by customer service representatives when the customer calls with an issue about a product or the company.  Used as an incident management system to record all client activity customer service representatives can resolve problems within the framework of a single phone call by using the call tracking knowledge base.
Are you currently using a regular 800 number from the phone company? Have you compared the costs of an 800 number and a call tracking phone number? Let us know how you feel about call tracking software and why you have or have not used it yet.