[accordions collapsible="true"]
[accordion title="Our Predictive Dialer Software Saves Time & Money."]
Predictive Dialing: Our Auto Dialer Software Saves Time & Money
You can increase the number of customers you are able to reach by using an auto dialer.   Whether for a full call center or smaller sales team, taking the time to dial each number individually is extremely time consuming. This requires shuffling through paperwork, manually dialing the phone, and waiting for the other person to answer it.  Time is lost simply waiting for the phone to be answered.
Our robust auto dialer software can dial thousands of phone numbers extremely quickly.  You simply tell the software how many live agents you have taking phone calls. When someone answers the phone, it can transfer to a live agent, who will then be unable to take another call.  When all of your agents are busy it will temporarily stop dialing until an agent is available again.
Our predictive dialing software also provide a tracking solution.  Instead of relying upon your team to document how many prospects they have spoken to, our auto dialer software tracks it for you.  You can access reports in real time and make adjustments to your calling campaign based on real time data.  This will save you time and money by making every calling campaign as impactful as possible.  The reporting features in our auto dialer software will also give you insight on how to staff your call center or sales team.  For example, if statistically you reach more customers on certain days of the week and during a set time frame, you should have more employees on hand.  If days like Friday, produce very little results you can afford to have a smaller staff on hand to take calls.
Political Campaigns
Predictive dialers are also an excellent way to connect with voters.  If you have a phone bank of volunteers you can make their volunteer time much more effective by using a predictive dialer.  The auto dialer software will work similarly to a phone bank with the added advantage that this can be done virtually.  If you have computers for volunteers, or they bring a laptop, a headset can be plugged into the computer and calls answered that way.  This cuts down on how many phones you need to have on hand.  The system will call voters within your district and when one answers it will be transferred to a live volunteer, helping you reach more voters than ever. [/accordion][/accordions]
Our Dynamic Predictive Dialer software enables call centers and businesses to make more calls per hour without increasing the number of agents. Our web based predictive dialer calls multiple customers at the same time. When someone answers the phone by saying "hello" the call is instantly transferred to a live call center agent. The Dynamic phone dialer software not only transfers calls,it provides agents with information on each person that is transferred over.At Dynamic Interactive we have designed a highly functional, easy to use, web based predictive dialer software. Call Hub is cloud based, geographically distributed, full of powerful features, and provides your calling agents with the tools needed to reach more customers and close more sales. Our hosted predictive dialer maximizes the efficiency of your call center and increases your ROI.
Powerful Predictive Dialer Software
Our Call Hub predictive dialer software uses powerful features to enhance the productivity of your sales floor.
Call us today for a free demonstration!
Trusted by the best, because we are the best.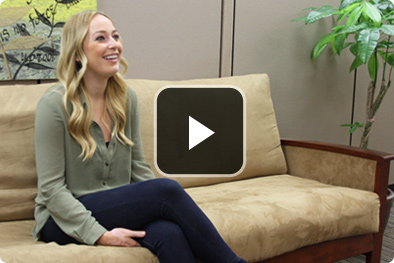 Switching from Five9 to Dynamic Interactive's Predictive platform has helped out tremendously. The simple web based control and the attention that the Dynamic team pays to our needs is worth every inconvenience of switching.
Sam R
YMS Local, Orange County, CA
Need help selecting the right service for your company?

We can help you pick the right service for your needs. Our friendly customer account managers are experts in the field and able to provide you with customized solutions for all of your business needs. Call us today for a free consultation and to learn how Dynamic can help you grow your business and increase your operational efficiencies.